STSE 2014 Results: 3 students from Resonance in top 10
It was another moment of pride for Resonance when the result of STSE-2014 was declared. 3 students from Resonance were able to secure place in merit list of top 10. Ms. Kaashika Prajapati stood 1st while Divyanshu Joshi came 5th and Prakhar Mangal 6th. 34 Students from Resonance scored more than 90% while 98 scored between 80%-90%.
For more details, you can click here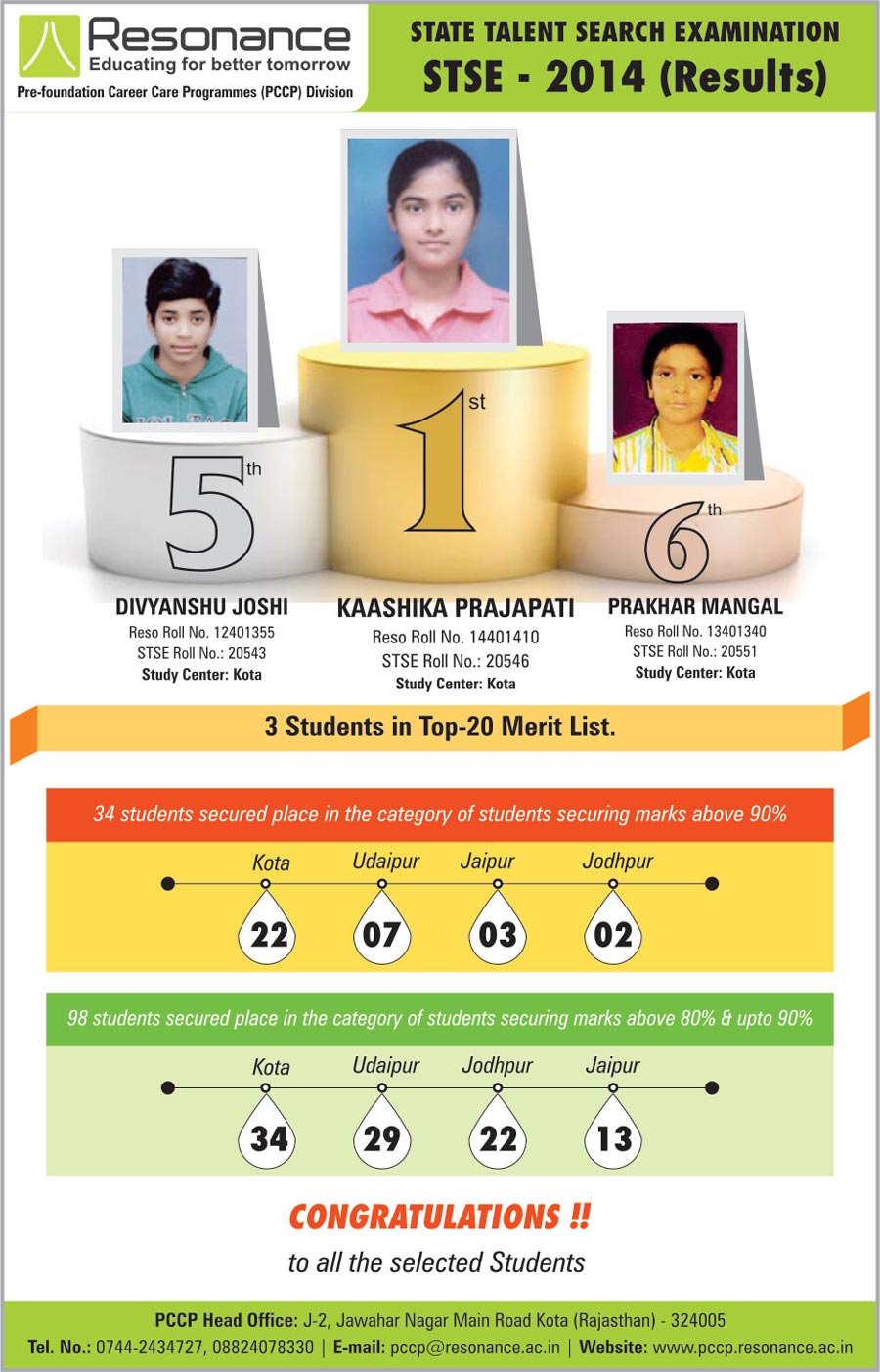 To know more about Resonance PCCP Division, click here
If you know a student from class VII – XI, visit resostart.in to register for the STaRT (Student Talent Reward Test, 2015) and get a chance to visit NASA (USA), Europe and prizes worth of Rs 1.2 Crores.